website design & development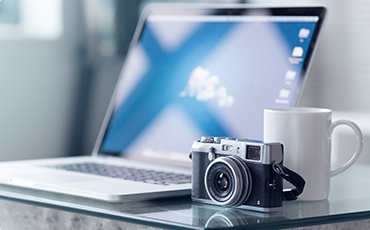 An individual website that portrays not only your company's prices and services but also your mission and values is the ultimate channel to brand your business.
The advantages from a tailor-made web representation are diverse and range from financial benefits , improved customer service, increased brand recogognition to long-term client relationships and other significant effects to operations. 80% of consumers use the world wide web to inform themselves about products and services they are interested in. Missing out on this huge potential to reach new customers comes ultimately at a higher cost than paying for the setup and monthly hosting of your own website. While newspaper ads with a low conversion generally start at thousands of dollars a month, your website will be always accessible.
Branding
To find and exploit the unique selling proposition of your company on all marketing channels, primarily your personal website, defines our relationship with each individual client. As your business is different from others, your branding should convey these strengths to potential customers visiting your website.
Open New Markets
As more and more people rely on the internet to decide wether to buy from company A or B, your website is the ultimate tool to attract and keep new customers.
Key Facts
Tailor-made websites
Prices suitable for startups
Optimized for mobile devices
Web Design & Development Plans
Individual
Tailored Solution for your Company
On Request
Adapted to your needs
Great to include outliers
Preliminary Consultation included
Free quotes and flexible payment options
Contact Us Now
GSHconsulting. IT, Accounting & Strategy for SMEs.